Concert de GODSPEED YOU! BLACK EMPEROR ! Le TNB s'associe aux Transmusicales pour accueillir cet événement musical à Rennes le 18 octobre 2017.
Créé en 1994, le groupe Godspeed You! Black Emperor tire son nom d'un documentaire japonais en noir et blanc décrivant les exploits d'une bande de motards, les Black Emperors. Groupe alternatif et collectif, ces montréalais jouent une musique évolutive, intense et revendicative. Les musiciens de Godspeed You! Black Emperor s'inscrivent dans un large panel d'in uences, allant du rock progressif au punk et de la musique classique à l'avant-garde. Ils sont capables de passer d'un morceau à l'autre, du désordre chaotique aux ivresses héroïques. « La seule chose qui est certaine, c'est que tout ça
va bientôt s'e ondrer. » C'est sur cet adage résonnant à merveille avec la philosophie globale de leur label Constellation Records (A Silver Mt. Zion, Ought, Jerusalem In My Heart…), que s'est battie la route sinueuse et essentielle de Godspeed You! Black Emperor dont des extraits de l'album Yanqui U.X.O viennent hanter la mise en scène de Julius Caesar d'Arthur Nauzyciel ou la B.O. du lm apocalyptique de Danny Boyle, 28 jours plus tard.
Concert de Godspeed You Black Emperor 18 octobre 2017 20h. Salle Vilar Durée 1h30. Réservé aux abonnés et titulaires de carnets TNB (2 billets maximum par carnet) ou billetterie Transmusicales
ÉCOUTEZ GODSPEED YOU! BLACK EMPEROR
gybe!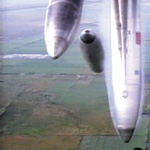 yanqui u.x.o.
released november 4, 2002 (eu), november 11, 2002
constellation records (cst024)
CD:
double LP:
09-15-00 [22:40]
rockets fall on rocket falls [20:43]
motherfucker=redeemer [21:30]

motherfucker=redeemer [15:25]
untitled (george w. bush cut-up) [03:40]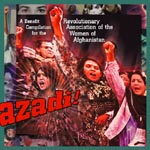 azadi! (various artists)
released 2003
fire museum records (fm01)
1,17. « george bush cut up while talking »
from the
site: « a benefit compilation cd for the revolutionary association of the women of afghanistan (rawa). a diverse 2-cd set of avant-rock, electronic, world, experimental, jazz, folk, noise, improv, hip-hop, dancefloor, and modern classical music. featuring 34 artists from the sf bay area and other corners of the globe, over 2 hours of music. » this appears to be the same additional piece of music featured on vinyl versions of yanqui u.x.o.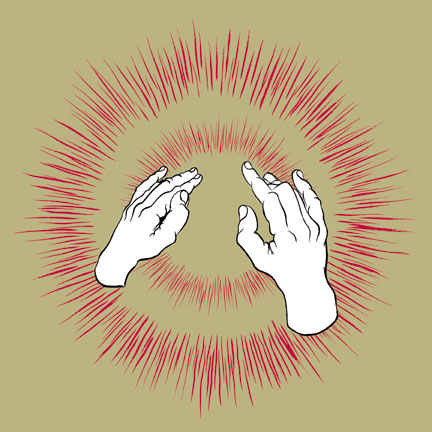 lift yr. skinny fists like antennas to heaven!
released october 23, 2000
constellation records (cst012), kranky (krank043)
double cd released on kranky, double vinyl on constellation.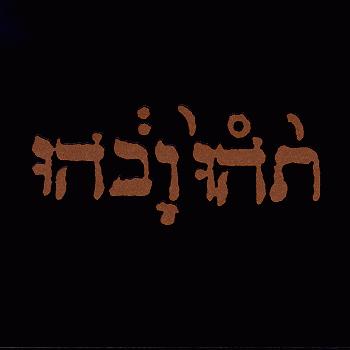 slow riot for new zero kanada
released march 8th, 1999
constellation records (cst006), kranky (krank034)
cd released on kranky, vinyl (ep) on constellation. vinyl comes in a foil stamped jacket – side one (moya) plays at 45rpm, side two (BBF3) plays at 33rpm. cd doesn't name the two tracks or actually mention gybe! (other than in the liner notes). the hebrew lettering on cover says « tohu va vohu, » a reference to biblical creationism. « bbf3 » stands for « blaise bailey finnegan III, » a variation on the name of former iron maiden vocalist, blaze bayley.
vpro radio session
broadcast february 25 and march 15, 1999
she dreamt she was a bulldozer
steve reich
world police
moya
this recording has never been officially released. the first 3 songs were broadcast on february 25, 1999 and the 4th was broadcast on march 15, 1999.
john peel session
recorded january 19, 1999
hung over as the queen in maida vale

monheim
chart #3
steve reich
this recording has never been officially released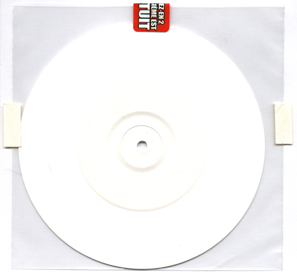 amazezine 7″
released august, 1998
godspeed you black emperor, « sunshine + gasoline »
fly pan am, « l'espace au sol est redessine par d'immenses panneaux bleus »
a 7″ that came free with issue #4 of the montréal-based amazezine. the first 550 copies were pressed on white vinyl, all copies after that pressed on black. the 'zine also contains an interview with the band.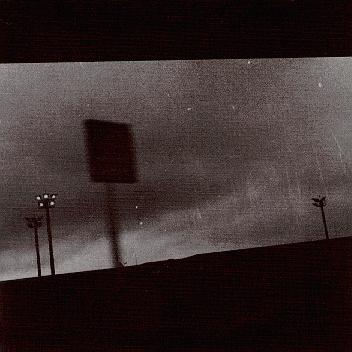 f# a# oo
released june 8th, 1998
kranky (krank027)
the dead flag blues [16:27]

the dead flag blues (intro) [00:00 – 06:37]
slow moving trains [06:37 – 10:10]
the cowboy… [10:10 – 14:27]
(;outro)… [14:27 – 16:27]

east hastings [17:58]

nothing's alrite in our life / dead flag blues (reprise) [00:00 – 01:35]
the sad mafioso… [01:35 – 12:19]
drugs in tokyo / black helicopter [12:19 – 17:58]

providence [21:15]

divorce & fever… [00:00 – 02:44]
dead metheny.. [02:44 – 10:51]
kicking horse on brokenhill [10:51 – 16:44]
string loop manufactured during downpour… [16:44 – 21:15]

j.l.h. outro
[24:54 – 29:02]
re-issue of the constellation lp. remastered and changed in some areas, with some new material, and some material missing. completely different booklet/cover/liner notes, but as with the lp, each track is made up of several different segments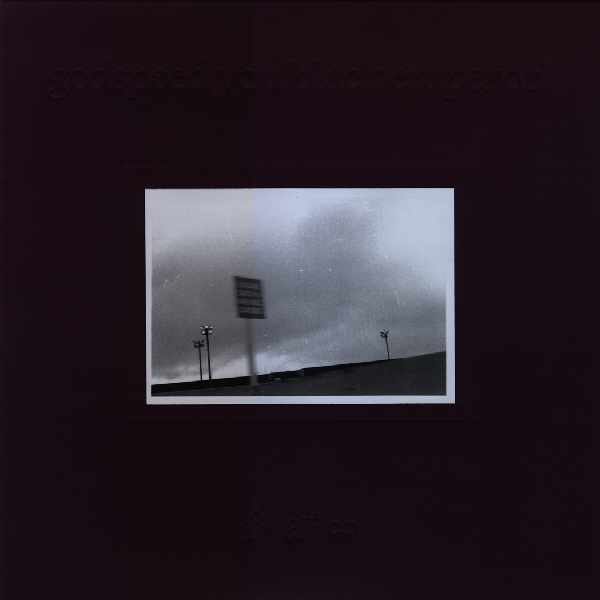 f# a# oo
released october 1997
constellation records (cst003)
nervous, sad, poor… [21:00]
bleak, uncertain, beautiful… [17:40]
initially limited to 500 numbered copies, then repressed. hand-made jacket, with one of three actual photographs glued on to the front. comes with a bag of goodies, inlcuding a penny flattened by a train. each track fills a side, and is made up of different pieces. side b runs out into a locked groove.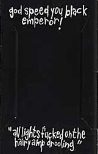 all lights fucked on the hairy amp drooling
released on cassette in 1994 in a limited quantity of 33
side a
drifting intro open
shot thru tubes
three three three
when all the furnaces exploded
beep
hush
son of a diplomat, daughter of a politician
glencairn 14
$13.13
loose the idiot dogs
diminishing shine
random luvly moncton blue(s)
13. dadmomdaddy
side b
333 frames per second
revisionist alternatif wounds to the hair-cut hit head
ditty for moya
buried ton
and the hairy guts shine
hoarding
deterior 23
all angels gone
deterior 17
deterior three
devil's in the church
no job
dress like shit
perfumed pink corpses from the lips of ms. celine dion
the only document of early godspeed – a self-released cassette limited to 33 copies.
other projectsthee silver mountain reveries, « the 'pretty little lightning' e.p. »
to be released may 10, 2004 constellation records (cst030)

more action! less tears! [05:20]
microphones in the trees [09:47]
pretty little lightning paw [10:00]
there's a river in the valley made of melting snow [05:08]

originally available only on CD at performances by the silver mt zion memorial orchestra during their 2004 european tour.

the silver mount zion memorial orchestra and tra-la-la band (with choir), « 'this is our punk-rock,' thee rusted satellites gather+sing »
released august 25, 2003 (eu), september 2, 2003
constellation records (cst027)

sow some lonesome corners so many flowers bloom [16:27]
babylon was built on fire/starsnostars [14:44]
american motor over smoldered field [12:05]
goodbye desolate railyard [14:25]

the silver mount zion memorial orchestra and tra-la-la band, « born into trouble as the sparks fly upward »
released october 15, 2001
constellation records (cst018)

sister! brother! small boats of fire are falling from the sky [9:07]
this gentle heart's like shot birds fallen [5:47]
built then burnt (hurrah! hurrah!) [5:41]
take these hands and throw them in the river [6:58]
could've moved mountains… [10:59]
tho you are gone i still walk miles with you [4:48]
c'mon come on (loose an endless longing) [8:06]
the triumph of our tired eyes [6:54]

the silver mount zion memorial orchestra's second release

a silver mt. zion, « he has left us alone but shafts of light sometimes grace the corner of our bedrooms »
released march 27, 2000
constellation records (cst009)

« lonely as the sound of lying on the ground of an airplane going down. » [23:14]

« the world is sickSICK;(so kiss me quick): [23:52]

long march rocket or doomed airliner. [0:05]
for wanda. [6:38]

according to constellation website, « A Silver Mt. Zion is a group led by founding godspeed you black emperor! guitarist Efrim, together with other godspeed members Sophie and Thierry. The music was written by Efrim and arranged by the trio. Efrim plays mostly piano, some guitar, and provides the vocals on the one lyrical piece on their debut. Thierry contributes upright and electric bass, and Sophie plays violin. To some extent, A Silver Mt. Zion was born out of a desire on the part of these godspeed players to work in a smaller musical ensemble; in effect, to escape some of the constraints that often accompany writing and arranging music democratically with nine musicians. As well, Efrim simply wanted a vehicle to realise some of his own musical ideas that would not necessarily work well within the context of godspeed.  »

bottleskup flenkenkenmike, « looks like velvet, smells like pee »
released september, 2002
broklyn beats (bb009)

canada post-rock machine gullible sucker (godspeed rmx) [2:25]
trop militant pour dancer [5:26]
pepsi sunset in monacoca-cola [8:03]
encounter with haile selassie's grandson in a mississauga tim horton's [5:41]
festival du jazz du maurier suicide bombing [8:27]
the day i defeated the dutch shelf toilet [6:13]
the day patio door saved my ass in baltimore, the best city in america [3:13]
if anyone in this high school fucks with you for being a freak, just tell me and i'll kick his ass [6:43]
2 clubland for politics [6:04]
bronze medal for fence hopping at the punk olympics [4:25]

bottleskup flenkenkenmike is another solo project of aidan girt, delving further into electronic music.

bakunin's bum, « FIGHT TO WIN! (A benefit for The Ontario Coalition Against Poverty) »
released october 9, 2001
g7 welcoming committee records (g7021)

How far are you willing to go?
And the cops just go 'fuck'
A front, a middle, a back
What is OCAP?
Real 'Peace'
By any means necessary
It's too late for concessions
People already know
There's a place for everyone
We don't have 'show trials'
Hope, Pride & Dignity in fighting back

bakunin's bum is aidan on drums and norman nawrocki (rhythm activism and da zoque!). as the subtitle suggests, this is a benefit album for OCAP. the music is very similar to that of 1-speed bike (using some of the same loops in places), but also features spoken word speech by two anti-poverty activists that has been edited to the music.

1-speed bike, « i'm a pretzel on a stealth mission to kill the president »
released june, 2002
broklyn beats (bb007.5)

i'm a pretzel on a stealth mission to kill the president [3:41]
punk not dead cave is good and strong [3:49]

this is a 7″ released by broklyn beats

1-speed bike, « droopy butt begone! »
released october 23, 2000
constellation records (cst014)

(untitled) [0:26]

1-speed bike is the solo, electronic project by godspeed! drummer aidan. « yuppie… » is a remix of fly pan am material from « sedatifs en frquences et sillons ». this is the first 1-speed bike release, aside from three remixes on the self-titled exhaust album.

exhaust, « enregistreur »
released september 9, 2002
constellation records (cst021)

gauss [2:12]
behind the water tower [6:04]
voiceboxed [5:19]
ice storm [9:01]
dither [1:50]
behind the paint factory [4:34]
my country is winter [3:03]
silence sur le plateau [7:03]
degauss [2:21]

exhaust, « exhaust »
released august 31, 1998; cd released july 10, 2000
constellation records (cst004)

exhaust's sophomore release. « we support…, » « this is…, » and « a medley… » are remixes by 1-speed bike.

exhaust, « 230596 »
released october, 1996

side a

cat face
hook pitou
wool fever dub
that just cost you $116
high aidan diminished by fists
the bass and the trouble

side b

free shuttle from bifteck
bubbles will harm nick
tripolar depression

exhaust is a trio featuring aidan from godspeed! on drums, as well gordon krieger and « mike. » this release is their first, a self-produced cassette, and is now out of print.

fly pan am, « ceux qui inventent n'ont jamais vécu (?) »
released april 15, 2002
constellation records (cst019)

Jeunesse Sonique, Tu Dors (En Cage)
Rompre L'Indifference De L'Inexitable Avant Que L'On Vienne Rompre Le Sommeil De L'Inanime
Partially Sabotaged Distraction Pertiellement Sabotee
Univoque/Equivoque
Arcades-Pamelor
Sound-Support Surface Noises Reaching Out To You
Erreur, Errance; Interdits De Par Leurs Nouvelles Possibilities
La Viese Doit D'Etre Vecue Ou Commenconts Vivre

fly pan am, « sedatifs en frequences et sillons »
released october 23, 2000
constellation records (cst011)

De Cercle En Cercle, Ressasser Et Se Perdre Dans L'illusion Nee De La Production De Distractions Et Multiplier La Statique Environnante!
Efferant/Afferant
Micro Sillons

stolen from the constellation website, « roger, one of the group's two guitarists, was recruited by godspeed you black emperor! in the summer of 1998, but fly pan am remains his primary project. j.s., the group's bassist, also played in the now-defunct montréal hardcore band wisigoth. the band's other members include jonathan on guitar and felix on drums. all members contribute to the tape-based element of the music. »

fly pan am, « fly pan am »
released october 20, 1999
constellation records (cst008)

L'Espace Au Sol Est Redessine Par D'Immenses Panneaux Bleus [13:30]
Et Aussi L'Eclairage De Plastique Au Centre De Tout Ces Compartiments Lateraux [09:29]
Dans Ses Cheveux Soixante Circuits [17:45]
Bibi A Nice, 1921 [09:57]
Nice Est En Feu! [09:35]

the debut album from fly pan am, features norsola on guest vocals

et sans, « l'autre »
released october, 2001
locust music (locust no. 2)

l'autre [42:17]

et sans is a collaborative effort between roger tellier-craig and alexandre st-onge (shalabi effect, undo).

set fire to flames, « telegraphs in negative / mouths trapped in static »
released april 8, 2003
alien8 recordings (alien39)

disc 1:

déja, comme des trous de vent, comme reproduit [06:45]
small steps against inertia / echo of a dead end [03:06]
measure de mesure [04:41]
holy throat hiss tracts to the sedative-hypnotic [03:37]
when sorrow shoots her darts [03:12]
kill fatigue frequencies [01:29]
in prelight isolate [15:11]
tehran in seizure / telegraphs in negative [05:57]

disc 2:

your guts are like mine [02:15]
fukt perkusiv / something about bad drugs, schiziphrenics and grain silos… [08:12]
sleep maps [11:52]
something about eva mattes un the halo of exploding street lamps… [01:48]
buzz of barn flies like faulty electronics [03:39]
and the birds are about to bust their guts with singing [04:52]
rites of spring reverb [03:33]
mouth trapped in static [02:27]
this thing between us is a rickety bridge of impossible crossing / bonfires for nobody… [05:33]

set fire to flames, « sings reign rebuilder »
released october 9, 2001
alien8 recordings (alien30)

'I will be true…'
Vienna Arcweld/Fucked Gamelan/Rigid Tracking
Steal Compass/Drive North/Disappear
Wild dogs of the Thunderbolt
Omaha
There is no dance in frequency and balance
Cote D'Abrahams Room tone
Love song for 15 Ontario
Injur: gutted two-track
When I first get to Phoenix
Shit-heap-Gloria of the new town planning…
Jesus / Pop
Esquimalt Harbour
Two tears in a bucket
Fading lights are fading

« set fire to flames are a collective of thirteen musicians from the musical community of Montreal. Brooding and beautiful, haunted and haunting, sings reign rebuilder is so stunningly / lovingly played and skillfully assembled, infused throughout with a massive sense of slow-burning tension and periods of weighty, rousing release. » – Alien 8. Includes Aidan, Bruce, David, Roger, and Sophie from Godspeed you black emperor!

hrsta, « l'éclat du ciel était insoutenable »
released november 20, 2001
fancy recordings (fancycd3)

l'éclat du ciel était insoutenable
lime kiln
don't let the angels fall
city of gold
i can transform myself into anything i want
jakominiplatz
21-87
silver planes
blessed are we who seem to be losers
lucy's sad
city of gold (reprise)
whip
novi beograd

hrsta is the solo project of former godspeed member mike moya. this, the debut album, features appearances by bruce and norsola, as well as several members of molasses.

molasses, « a slow messe »
released april 1, 2003
fancy recordings (fancycd5)

disc 1:

désolé [01:04]
valley song [06:48]
dans une maison croulante [01:04]
insomnia [02:44]
fm [00:55]
whitey blues [06:56]
whitman county revisited [01:00]
death march (erskine's theme) [04:06]
hopeless [00:43]
our lady of winter [03:45]
killing lucy stone [06:19]
new world harbor [01:17]
adieu l.s.a. [05:15]

disc 2:

delerium rag [11:59]
le jardin de fer [00:30]
astrée [07:01]
les enfants d'anarchie [00:54]
silkworm [06:10]
beyond the zero [02:22]
chinatown no. 33 [04:47]
vespers [00:30]
la berceuse d'éve (eve's lullaby)[06:04]
reprive, 15 juliet [00:34]
désolé reprise [00:23]
enemy hymn [04:01]
slow mass [02:19]

molasses, « triloge: toil & peaceful life »
released october 1, 2000
fancy recordings (fancycd2)

untitled (bells of notre dame) [06:41]
saint catherine (idiot's waltz) [07:40]

molasses' second release on the alien8 associated fancy recordings

molasses, « you'll never be well no more »
released october 1999
fancy recordings (fancycd1)

silver cryst [07:26]
old poe [06:53]
drunkard's lament [04:38]
sleeping pill blues [30:41]
(untitled hidden track)

molasses is a montréal-based collective led by guitarist/vocalist scott chernoff and features godspeed members thierry and norsola along with sam shalabi (shalabi effect) and others.

esmerine, « if only a sweet surrender to the nights to come be true »
released june 2, 2003
resonant (rescd007, reslp007)

red fire alarm
there were no footprints in the dust behind them…
nohna's lullaby
where there is no love there is no justice
tungsten
sweet surrender be true
luna park
the marvellous engines of resistance

esmerine is a collaboration between bruce cawdron and beckie foon, featuring guest appearances by efrim, thierry, and chloe.


montréal free (various artists)
released 2003
no type records (imnt 0306-0309)

disc 2 ('gypt gore):

angular momentum
corridors tressés
stymie 'stime
and everything that looks like you
flakes
narcorama action painting
blue soon
navigation pacifique
chair à canon (daisy cutta)

disc 4 (balai me´canique):

amuse-gueule
les éléphants n'oublient jamais
rouages
cashel boyle
brûle-pourpoint
balai mécanique!
racines

montreal free is a 4cd compilation of montreal-based free improv bands. 'gypt gore and balai mécanique feature thierry amar on bass. discs 1 and 3 by po and burns/caloia/heward.sam shalabi, « on hashish »
released november 20, 2001
alien8 recordings (alien29)

outside chance (dreamfangs) [26:53]
soot [05:41]
the wherewithall [07:39]

featuring thierry amar and norsola johnson.


shalabi effect
released june 2000 alien8 recordigns (aliencd22)

disc 1:

wyoming
vicious triangle
aural florida (approach)

disc 2:

mokoondi
amber pets
on the bowery
leaving a horse to die
return to wake island
(arabic for 'White Rose')

Shalabi Effect are a group from montréal featuring Sam Shalabi and Alexandre St-Onge. The create a unique blend of psychedelic, Middle-Eastern and improv music. On their debut CD, they're joined by godspeed member Sophie on violin and Deidre from Strawberry and The Brokenhearts on vocals. according to the alien8 website, this 2xCD debut was « originally slated for release as the flip side of a split cd/lp with godspeed you black emperor! entitled 'Aural Florida,' the release just kept growing and growing. 'White Rose' was the first film spoken in Arabic and is highly recommended by Sam Shalabi.